Girona is one of the Spanish regions with more beauty and sights diversity, characteristics that make this place the perfect one to practice different adventure and leisure activities and at the same time, explore the geography, culture, history and the gastronomy of each and one of the corners of this part of Catalunya.

From an incredible parachute jump over the bay of Roses, a buggy trip through Gavarres or even a light aircraft flight from Empordá, are waiting for you. Are you ready to discover a complete adventure that Girona hides?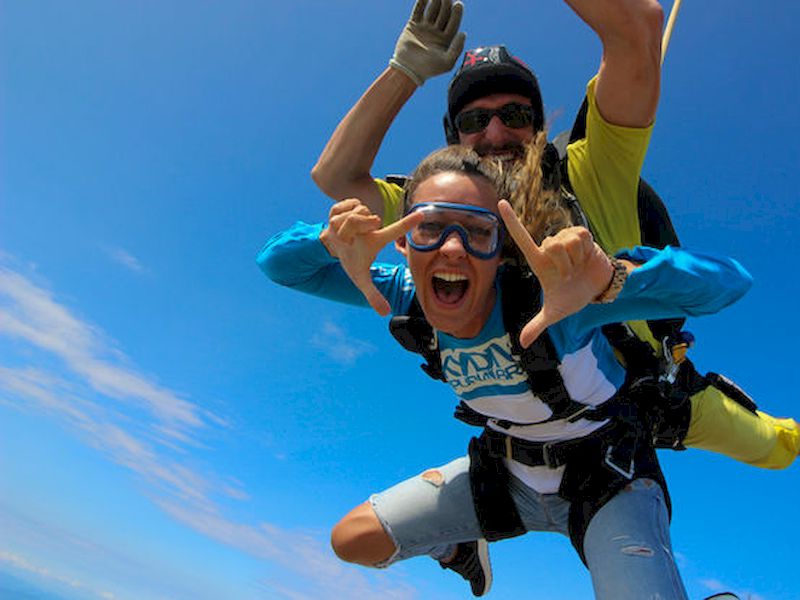 1. Parachuting from Empuriabrava.

Experience what a a great releasement of adrenaline is, in the best place all over Spain to do it. You will descend from a height of 4.000 meters, whilst some incredible views of the coast and the Roses bay accompanies you.
2. Horseback ride in Begur.

Whilst riding a nice and docile horse, you will cross the natural surroundings of Les Sorreres, from the location of Begur. The beautiful and green paths will be waiting for you during the route and also, you will need to cross several streams, but rest easy, that these routes are suitable for both people with experience and for those who have never ridden a horse.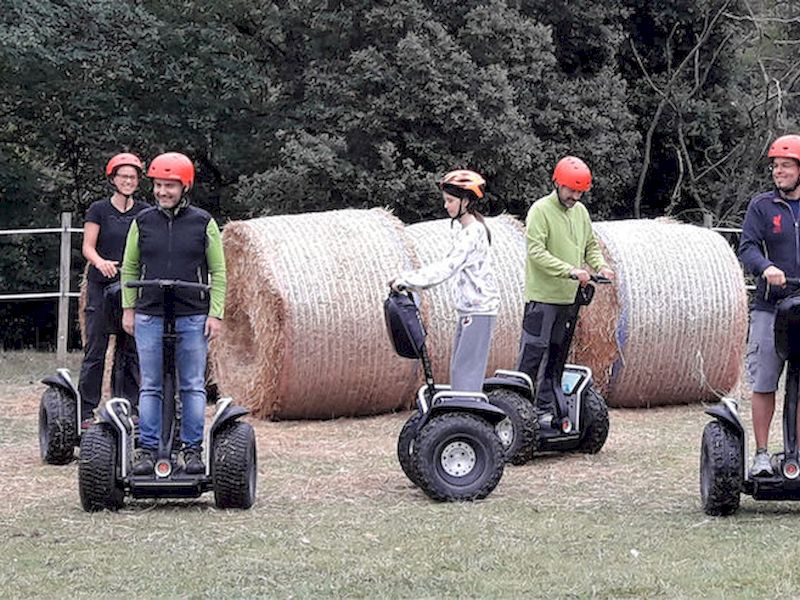 3. Segway trip in the Garrotxa National Park.

Garrotxa is one the zones of Girona that offers more versatility of sights. You can choose between a medieval, volcanic, natural or extreme Segway routes. Whatever the tour is, you will meet different typical places of Catalunya, always departing from Santa Pau.
4. Scuba diving in Lloret de Mar.

Discover the underwater beauties that Lloret de Mar hides. If you don't have any experience in the world of scuba diving, you can start in the Sa Caleta beach, and discover for 45 minutes the seabeds that predominate in Costa Brava. After this experience, you will feel eager to repeat and even get the degree when passing a scuba diver course.
5. Sailing throughout Platja D´Aro.

Relax and have a great time whilst a skipper takes you and 6 friends or family members through the crystal clear waters of Platja D'Aro. For 4 hours, you will visit different coves, where you can moor and take a swim, or relax whilst sunbathing on deck.
6. Enjoy a buggy route in the Costa Brava.

Cross the mountains of Gavarres with a 2 or 4-seater buggies for 90 minutes. An exciting off-road route, where you will vibrate with each jump, curve, turn and descend whilst on a completely natural setting. Prepare the rain jacket, because it is very probable that the mud decorates your whole vehicle, and of course, you.
7. Live an intense jet ski route throughout the Medas Islands.

Accelerate without fear, make the water to splash you, whilst visiting unaccessible coves in the coast of L'Estartit. You will get seduced by the set of islets that form Medas, until arriving at the beautiful Begur cove. Look for the perfect partner, and for 1 hour, you will enjoy beautiful views -just like from a movie.
8. Learn about the legends of Girona with a guided tour.

All the cities hide a lot of secrets and anecdotes that you will never discover if it is not with a guided tour. They will not remain doubts about the city of Girona and ghost stories, witches, and legends that circulate around this place of Catalunya and its cathedral. Are you ready to get surprised?
9. Fly over the Bajo Ampurdán with a hot air balloon:

Departing from Colomers, you can cross through the skies of Girona, enjoying some incredible views, the Ter shore, the Medas Islands or the typical rice paddies of Pals. You will also discover the medieval vestiges that are still standing in Peratallada and Monells. Once we finish, a champagne toast and a succulent typical lunch of the zone will be waiting for you.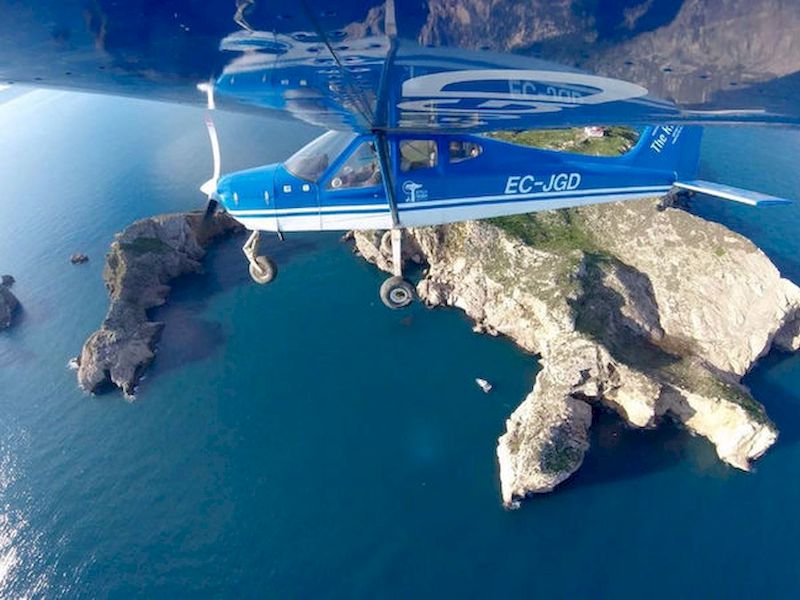 10. Take off from Torroella de Montgrí with a light aircraft.

Leave the pilot to take you, with a light aircraft, over the national parks, beautiful coves and medieval villages of Girona. You will depart from the airdrome of Empordá and during the flight, you will remember the scenes of the famous movie Out of Africa.