Zone of volcanic beaches and seductive crystalline waters, the island of Tenerife is the destination chosen by thousands of tourists every year to rest, disconnect and enjoy the activities that an island with these characteristics offers. Keep reading and you will discover ten incredible activities that you can do if you visit, with the desire of adventure?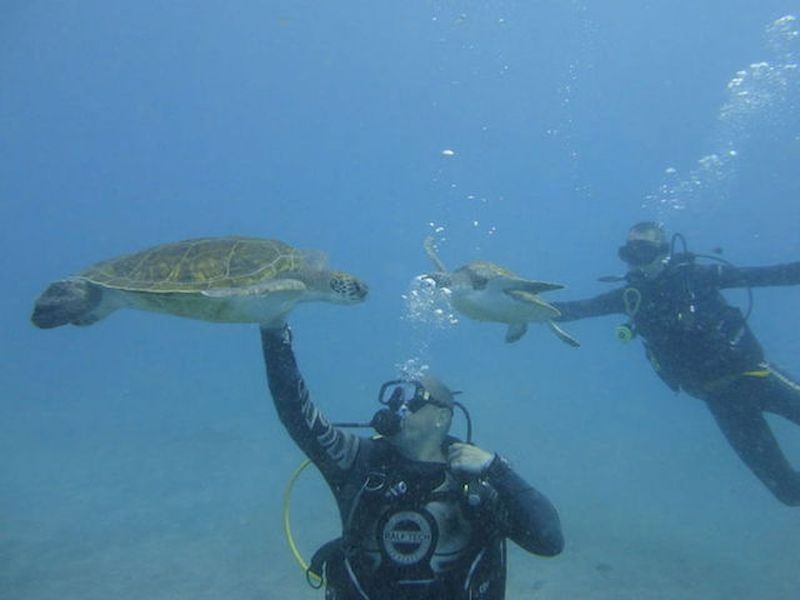 1. Scuba dive with sea turtles in La Arena beach.

Immerse yourself in one of the most paradisiacal beaches of Tenerife (La Arena) and enjoy the seabed while you have as companions traveling to beautiful turtles. An experience that will be unforgettable, take photos!
2. Drive a quad through Santa Úrsula surroundings.

If you like the Hawaiian landscapes and the motor, the natural environment of Santa Úrsula will delight you. Its beaches and wild areas keep a special charm that accompanied by a quad route will make you enjoy the trip as a child, accelerates!
3. Fly over Teide peak with an helicopter.

To enjoy the Teide can be done in different ways, but none will give you the adrenaline to observe from the heights uploaded to a helicopter. The impetuous views that you will get from the sky will leave you with your mouth open.
4. Watch whales and dolphins in the coast of Adeje.

Do you plan to travel to Tenerife? If what has taken you to travel to this fabulous island is the sun, the beach and its exotic natural landscapes, its boat routes that will take you to see whales and dolphins will be the perfect culmination to your vacation.
5. Go paragliding through the natural space of Ifonche.

Breathe in the fresh air that emanates from the natural lands of Ifonche while you take a paragliding ride. Its steep terrain and the flora that adorns its peaks will make you come back from that walk with recharged batteries.
6. Play a paintball match in Güímar.

Anything is an excuse to avoid a paintball match with friends. An activity that reunites fun, strategy and action and is really attractive in any terrain and territory, but is much better when enjoying it in an island at the Atlantic ocean, like is Tenerife.
7. Feel like an authentic rider by riding a horse through Icod de los Vinos.

Enjoy an unforgettable horseback route through the municipality of Icod de los Vinos. The woodlands and fields that surrounds this city, and its proximity to Teide, makes this route an ideal one for those nature and incredible views fans.
8. Descend through the Los Carrizales ravine.

Experience strong emotions when practicing canyoning in Los Carrizales. Its variety of ponds and waterfalls will make you to put into test all your capacities.
9. Enjoy a route with a transparent kayak through Radazul.

The spectacular waters of the Atlantic ocean are a constant flow of marine life. Have fun with the typical species of this specific part of the ocean whilst carrying out a transparent kayak route throughout Radazul area.
10. Drive a jet ski and cross the area of Arona.

Enjoy the combination between high speeds and fun that when driving a jet ski happens, and all whilst you tour through the waters of the Arona municipality. Jumps over waves and fast speeds are waiting for you.