Offers of Canyoning Tarragona

10 Prices Canyoning Tarragona
Canyoning Tarragona: Look up for prices, request your estimate and find the best offers in canyon jumping in Tarragona. Canyoning in Tarragona is a perfect activity for birthday's parties, corporate entertainment, team building, social events, and original gifts.
Best Canyoning Deals in Tarragona
All the Canyoning companies in Tarragona
Real Canyoning in Tarragona booking experiences
5/5
(19 Reviews)
Guillem's experience
All perfect. Great site variants for tastes of difficulties. And monitor attentive to everything. Highly recommended and I do not rule out repeating in the future.
Jairo's experience
The treatment is great and cordial, the experience unforgettable and to repeat. If they continue like this, you will be very lucky to do the activity with them.
SILVIA's experience
Great experience, and our instructors Joan and Xavi of 10. The food in the town square very good. So we're leaving the five very happy.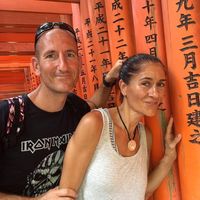 Toni's experience
We had fun. It is ideal to start before trying with much stronger jumps. In addition, the deal is 10! Recommendable!
Ana Martin's experience
Very fun, and affordable tour for starters! our guide, Marc, nice and infinite patience. It's worth it!
Marta's experience
Very good experience. The guides were super nice and friendly. The place where the activity of canyoning takes place is spectacular. I recommend it at least once in a lifetime.
What are the most popular options when reserving Canyoning in Tarragona?
70€-308€

Standard price range

144€

Average amount

3

No. of people
Real data obtained from Yumping bookings.
Do you prefer to buy or gif this activity?
Gift experiences without fixed date

19.15%

Activities with fixed date

80.85%
When do the Canyoning experiences that take place in Tarragona take place?
Frequently asked questions about Canyoning in Tarragona
You can buy or give away Canyoning in Tarragona from 25€. There are 12 companies and you have 10 offers to choose the one you like the most.

The best-selling offers are:

Basic canyoning Horta de Sant Joan in Salou

The main locations to do Canyoning in Tarragona are:

Amposta
Barbera De La Conca
L' Ametlla De Mar

The related activities that you can give away are:

Canyoning for kids Tarragona